Next Generation Heat Recovery Solution
Utilizing the Organic Rankine Cycle and proprietary technologies, the Power+ Generator converts sources of low temperature and waste heat – such as jacket water and exhaust gases – into emission-free electricity, with no added costs or fuel consumption. Customers benefit from increased efficiency as well as significant energy savings. Our next generation waste heat recovery solutions come fully packaged with outputs up to 125 kW.
Reduce Costs
The clean electricity you generate can either be used immediately to offset the cost of power or sold back to utility for profit. Our next generation ORC process reduces or eliminates the parasitic cooling load and decreases the site's electrical demand – leading to significant energy savings.
Reduce Emissions
Over 50% of energy applied is lost as waste heat, this heat is either vented to the atmosphere or dumped into our water supply. The Power+ Generator not only reduces your dependence on fossil fuels and the grid supply, but also utilizes the unavoidable waste heat on site to further reduce emissions. Additionally, in applications where methane is present such as fracking and wastewater treatment, the Power+ Generator dramatically reduces emissions.
Increase Efficiency
By taking advantage of a resource you already have, the Power+ Generator reduces the parasitic load while providing additional horsepower – without affecting your existing processes. By increasing your site's efficiency, in some cases up to 10%, you not only profit from reduced energy costs but could even qualify for local incentives that promote sustainable advancements.
Next Generation ORC
With the use of BITZER's twin-screw expander, the Power+ Generator represents a dramatic change from previous ORC technologies utilizing radial or axial turbines – providing a more cost efficient, robust design that greatly enhances reliability.
Other benefits include much lower operating speeds, leading to significantly less wear and tear as well as noise reduction. The twin-screw expander also tolerates "wet" dual-phase flow, allowing the system to accept disruptions in both temperature and flow while allowing for a turbine's worst fear – moisture.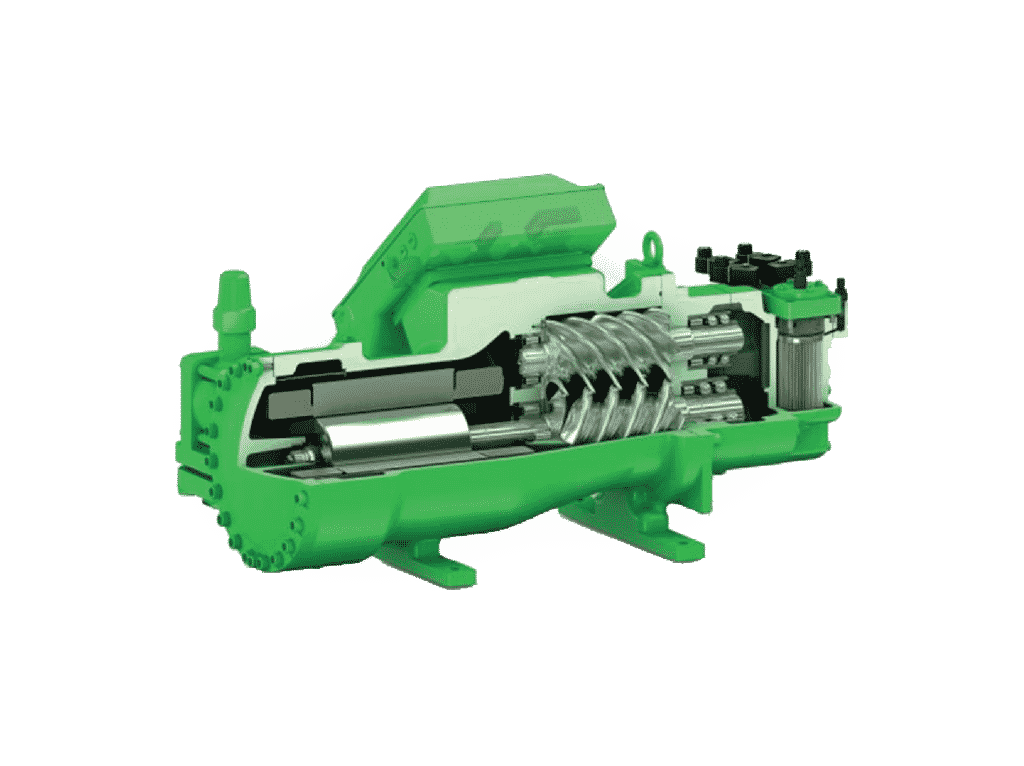 What Our Customers are saying
Profitable
Our systems convert waste heat into clean electricity that can either be used right away to offset grid costs or sold back to utility. ElectraTherm's ORC process also offsets the cooling system's load – sometimes enough to act as a complete radiator replacement – further increasing efficiency and reducing electrical costs. The Power+ Generator can even act as a CHP unit, providing usable thermal for activities such as drying biomass or district heating. Additionally, the Power+ Generator has the ability to reduce or eliminate engine derate in applications suffering from insufficient cooling – adding even more potential value.
With an impressive 20-year design life and a payback period of 3-5 years, the economics amount to an attractive return on investment.
Reliable
Every ElectraTherm product goes through a rigorous testing process at our world-class R&D test cell to ensure absolute reliability.
With a global fleet of over 100 units clocking over 1,600,00 operating hours with 24/7 access to our team as well as dedicated partners, you can have peace of mind knowing that we proudly stand behind our products.
Simple and Flexible
The highly dynamic nature of our ORC solutions allows them to be adjusted to fit the needs of any application. Able to successfully operate at partial loads with varying conditions also means that they will produce electricity even when your processes are not at capacity.
The simple and scalable design allows our ORC solutions to be easily integrated into the existing system while allowing for future adjustments to further take advantage of the waste heat.
Available in the 75 kW (4400B / B+) and 125 kW (6500B / B+) sizes, the Power+ Generator is scalable to multiple megawatt heat loads.
Sustainable
Over 50% of energy used in power generation and industrial processes is lost as heat. By upcycling waste heat into emission-free electricity, you can feel proud taking advantage of a previously wasted source of energy. ElectraTherm's ORC solutions act as a 24/7 baseload energy supply – generating electricity regardless of weather conditions.
ElectraTherm's waste heat recovery solutions increase efficiency and reduce emissions – allowing your company to benefit from a more circular economy and achieve sustainability goals.