Achieve Net-Zero Cooling While Generating
Profitable Power
All engines produce heat. All radiators consume power. Only the ElectraTherm Active Cooler removes heat while generating power – with no additional fuel consumption or emissions. Through the continued development of the Power+ Generator, our waste heat to power solution, the Active Cooler was born. The result is a highly efficient ORC cooling system that takes advantage of an existing resource to provide zero power consumption cooling with the ability to generate power when the system's cooling function is not fully utilized.
Typical Applications
The Active Cooler is a great fit for any business that implements commercial radiators to expel heat greater than 60°C. Most of the time you would be surprised by the amount of usable thermal available on site – oil and gas, landfills, wastewater treatment, hospitals, manufacturing, even geothermal – all of these industries produce large amounts of heat and require cooling.
For applications utilizing combustion engines the Active Cooler provides an exceptionally attractive benefit – the ability to reduce or eliminate engine derate.
Radiator With A Payback
All radiators need to be replaced eventually. By upgrading to the ElectraTherm Active Cooler you benefit from a radiator that pays for itself through a zero power cooling process with the ability to generate electricity that can be used immediately or sold for profit.
By improving efficiency and reducing energy costs the Active Cooler boasts a payback period of 3 – 5 years, which is significantly improved if you're already looking to replace your radiator or operate a site suffering from engine derate. Pair this with an impressive 20-year design life and the economics amount to an attractive return on investment.
Fulfill 100% of your system's cooling needs while generating clean power
Historically, radiators are fully utilized during the summer and grossly underutilized during the winter, providing little to no benefit.
With the Active Cooler, maximum capital utilization can still be achieved with varying operating conditions such as ambient temperature differentials throughout the year. The Active Cooler eliminates power usage from the cooling process during the summer as well as generates extra power and income during times of underutilized capacity such as the winter.
What Our Customers Are Saying
First Active Cooler Installation
Ultimate Radiator Replacement
At a biogas plant in Poland, the Active Cooler sits humming away – cooling the site's 800 kW engine while generating emission-free electricity on the side. The Active Cooler displaces the previous radiator's demand of 8 kW an hour while providing an additional 35 kW. The total of newly available electricity from waste heat is 43 kWh.
"We are convinced that the Active Cooler will soon become one of the main products not only in the Polish market [but beyond]. This is a big step forward in making more efficient use of waste heat with ORC technologies"
– B:Power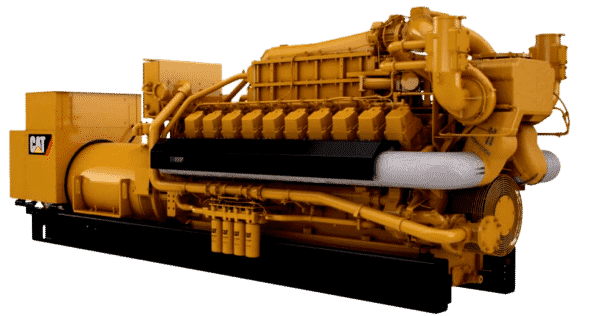 1.6 MW CAT 3520C
// 8,500 operating hours per year
// Parasitic Cooling Load: 170 MWh per year
// Net Production: 595 MWh per year
// Efficiency Increase: 4.4%
// Radiator Cost: -$17,000 per year at $0.10/kWh
// Active Cooler Savings: $59,000 per year at $0.10/kWh
The highly dynamic nature of our ORC solutions allows them to be adjusted to fit the needs of any application. Able to successfully operate at partial loads with varying conditions also means that they will produce electricity even when your processes are not at capacity.
The simple design allows our ORC solutions to be easily integrated into the existing system while allowing for future adjustments to further take advantage of the waste heat.
Available in 800 kWth (AC800) and 1800 kWth (AC1800) sizes, the Active Cooler is scalable to multiple megawatt heat loads.
Profitable
Using the same ORC process as our Power+ Generator but with added cooling abilities, the Active Cooler uses heat to reduce the parasitic load while creating additional power – cutting energy costs and boosting efficiency.
Net-zero cooling means no more compromising efficiency or power output for cooling. Net-zero cooling means replacing a power-hungry radiator with a power-making Active Cooler. Net-zero cooling means improving your bottom line and the environment.
Reliable
Every ElectraTherm product goes through a rigorous testing process at our world-class R&D test cell to ensure absolute reliability.
With a global fleet of over 100 units clocking over 1,600,00 operating hours with 24/7 access to our team as well as dedicated partners, you can have peace of mind knowing that we proudly stand behind our products.
Sustainable
The Active Cooler is the ultimate radiator replacement not only due to the ability to generate clean power while fulfilling the application's cooling requirements, but also since it reduces emissions and energy usage.
The Active Cooler uses waste heat to cool your system as well as to generate power, opposed to simply venting this excess heat into the atmosphere. On top of reducing emissions, the energy savings are also significant. While standard radiators consume thousands of dollars a year in electricity the Active Cooler is a baseload, net-zero solution – reducing your dependance on the fossil-fuel powered grid.
Issues With Standard Cooling units:
Benefits of the Active Cooler: