Headquartered in Flowery Branch, Georgia, ElectraTherm provides industry-leading heat recovery solutions utilizing the Organic Rankine Cycle (ORC) along with proprietary technologies to convert sources of low temperature heat – such as waste heat and micro geothermal – into clean electricity, ready immediately. Our simple and effective solutions use hot water as fuel – increasing energy efficiency, reducing operating costs, and decreasing overall emissions – with no additional fuel consumption or emissions. Our commercially proven low temperature ORC systems utilize heat sources as low as 70°C to generate up to 150 kWe of clean electricity.
Supported by BITZER, the world's largest independent manufacturer of refrigeration compressors, ElectraTherm is able to continuously develop industry-leading ORC heat recovery solutions such as our heat to power system, the Power+ Generator, and our net-zero cooling to power system, the Active Cooler. This partnership provides ElectraTherm the vast resources needed to provide world-class services and global support. Having shipped over 100 ORC systems to over 13 countries (with dozens more scheduled) achieving over 2,000,000 hours of operation, we are a global leader in low temperature waste heat recovery.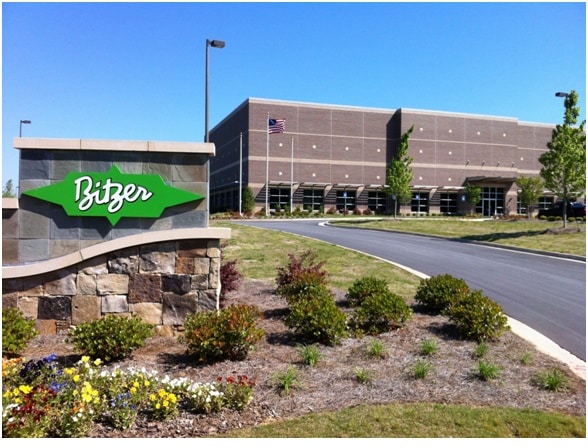 Modern Solutions to A Global Problem
More than half of all applied energy is lost as heat, this excess heat is commonly referred to as waste heat. This heat is an immense and sustainable resource that goes highly underutilized today. Waste heat comes in many forms – from boiler and industrial process heat to engine waste heat and even low-temperature geothermal heat.
In the past, only large-scale applications with consistent high temperature heat made viable candidates for waste heat recovery. Today, with ElectraTherm's modern systems, applications with lower temperature heat sources can now also reap the benefits of converting their excess heat into clean electricity. Heat recovery is good for business, the environment, and actively supports corporate ESG strategies.
WHY WE DO IT
With global energy demand exploding and nations seeking out sustainable forms of power, this lost energy represents a vast waste of resources and a major contributor to global warming.
Waste heat recovery is an easily accessible, cost-effective, and simple method of curbing global energy demand and emissions without relying on extensive infrastructure. We strive to show the world that taking advantage of this wasted and abundant resource is not only practical, but profitable.
WHAT WE DO
We turn heat into power. It is that simple.
As long as the heat is in liquid form, i.e. hot water, we can generate clean electricity with no additional emissions or fuel consumption. Have a higher temperature heat source such as exhaust gases or thermal oils? With an additional heat exchanger we can convert that into clean, usable electricity as well.
HOW WE DO IT
We utilize a closed-loop Organic Rankine Cycle (ORC) along with proprietary technologies to exploit the temperature difference between a heat source and condensing source. This process consumes heat as fuel, generating clean electricity while reducing energy usage, the cooling load and associated emissions.
ElectraTherm's ORC systems boast industry-leading efficiencies and the lowest heat requirements in their class, allowing businesses of all sizes to take advantage of this innovative technology. Read more about our process in the Knowledge Center.
Established in 2005 in Reno, Nevada, our mission has never changed. To provide the world with efficiency solutions that provide clean energy while reducing emissions. We aim to show the world that waste heat recovery is not only profitable, but practical.
As the world looks to the future, there is more pressure than ever to reduce our carbon footprint while finding more efficient and sustainable methods to use and generate energy. One of the simplest ways to achieve this is by using ORC technology to take advantage of a resource you already have – heat.
After years of hard work, complicated engineering, and a series of successful demonstrations backed by private and government organizations such as the Department of Energy and Department of Defense, ElectraTherm begins to ship commercial units.
President Obama even made an appearance,
"When you're talking about waste heat, every business, every industry, is generating some sort of energy byproduct, some sort of heat. It's going up in smoke stacks and nobody is using it. And the question is , can we capture that energy and use it in a smart way? That's what ElectraTherm is all about."
The 'Green Machine' is rebranded to the 'Power+ Generator'. The new name was adopted to better describe the capabilities of the product, it does much mare than generate power. It increases efficiency, reduces energy consumption and costs, reduces your carbon footprint, fulfills the cooling needs of engine radiators, and even serves as a CHP (combined heat and power) unit.
In 2016, ElectraTherm was acquired by BITZER, the world's largest independent manufacturer of industrial and commercial refrigeration equipment. BITZER is represented across the globe with over 3,000 employees generating sales over $1 billion USD.
With this acquisition, ElectraTherm combined headquarters with BITZER in Flowery Branch, Georgia. Along with better access to resources, the facility had recently been upgraded with a 50,000 square foot test cell allowing the ElectraTherm team to continue developing industry-leading ORC systems.
With installations around the globe, ElectraTherm's fleet exceeds one million operating hours.
The integration of BITZER's twin screw expander, modified exclusively for ElectraTherm using proprietary technologies, marks the next generation of ORC technology. A major advantage of this upgrade is the new semi-hermetic design that greatly enhances dependability. The expander allows for dual-phase flow, accepting disruptions in both temperature and flow while allowing for moisture. Along with the improved cost and quality comes a 15% boost in performance.
Arising from the need for a net-zero cooling system cam the Active Cooler. This self-powered cooling unit uses the same ORC technology as the Power+ Generator to cool the engine (or other heat source) during peak demand and generate additional electricity during times of low cooling demand. Since the ORC process naturally reduces the cooling load 70-100%, the system is able to prioritize the production of electricity for a majority of the time. It is the only power-producing cooler of it's kind in the world.
The Power+ Generator increases maximum electrical output by 25 kW for a total of 150 kW. New additions to the test cell were also completed, allowing for further development of the Active Cooler and larger 250 kW unit.
With over 100 ORC applications in over 13 countries, and with dozens more in the final stages of planning, ElectraTherm's fleet exceeds two million operating hours.